Holy Cross Men's Ministry



Holy Cross Men's Ministry began in 2012 as a follow-up to a presentation by Catholic renewal leader, Peter Herbeck.  Jim Manhardt asked Fr. Murphy if men of the parish could gather each Tuesday morning to have fellowship, learn about the Catholic faith and share that faith in small groups. Sounds simple? It is! Sharing faith not for you?  See what some participants have to say…
"I never thought I would want to talk about my faith with other guys, but they make it easy and rewarding!"
"I am not a big 'joiner' of groups, but on each Tuesday morning, I find a group of men who help me learn a lot more about my faith...and I went to a Catholic college!"
"It is a joy to interact with other Catholic men of my generation. I wish I had done this twenty years ago! In addition, Men's Ministry has helped me with my marriage and with relationships with my children."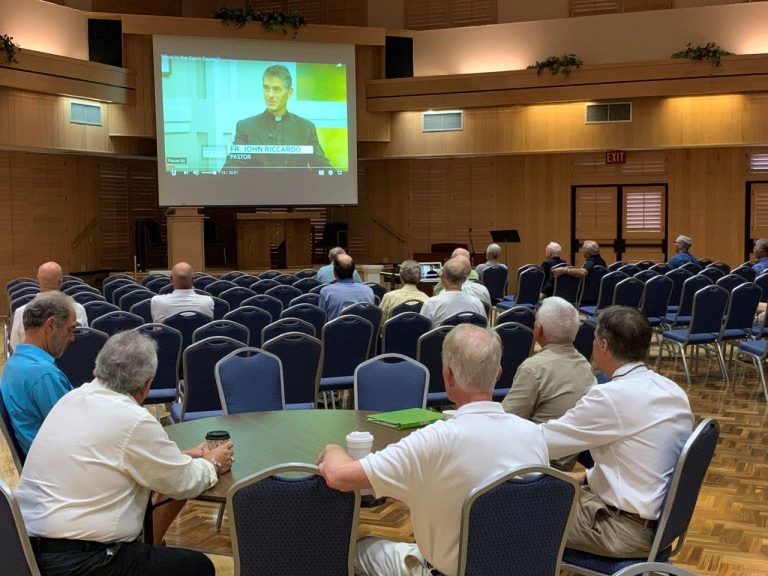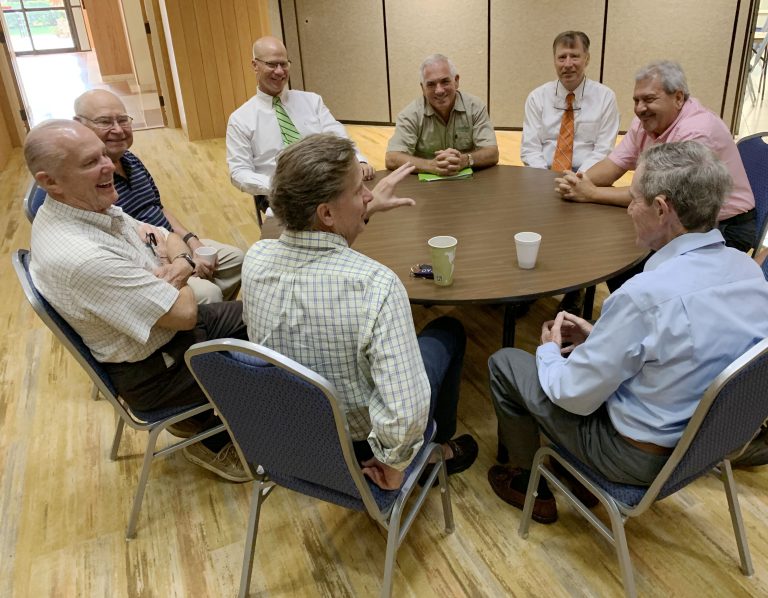 John was standing with two of his disciples, and as he watched Jesus walk by, he said, "Behold, the Lamb of God." The two disciples heard what he said and followed Jesus.  Jesus turned and saw them following him and said to them, "What are you looking for?" They said to him, "Rabbi" – which translated means Teacher-, "where are you staying?" He said to them, "Come and see."  John 1: 35-39a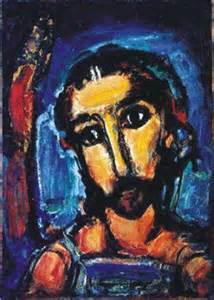 We invite all men to "Come and See!" Give us a try! 
We meet every Tuesday morning in Holy Cross Parish Center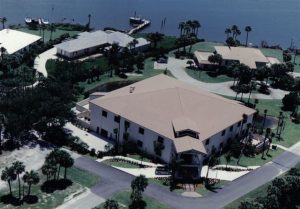 Our typical meeting schedule:
6:30 a.m. Doors open, Coffee

6:50 a.m. Opening Prayer – Program begins

7:20 a.m. Small Group discussion

7:45 a.m.  Closing Prayer and notes

8:00 a.m. Daily Mass is available in the Church
For More information click on the Men's Ministry Brochure:
or call Jim Manhardt: 772-321-3886