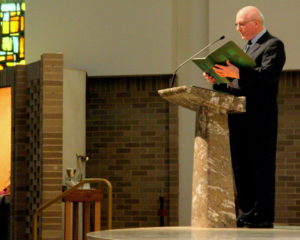 Proclaiming the Word of God is both an honor and a privilege.  Here are some resources that may assist you in your ministry:
An introduction to the "tools of your trade" including the Lectionary:
An Introduction to the Lectionary for Mass
An introduction to various types of biblical literature:
An Introduction to Biblical Genres and Form Criticism
Commonly mis-pronounced pairs of words:
A Collection of Lector resources: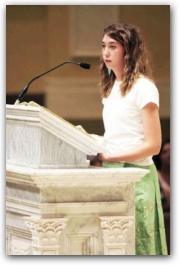 WEBSITES  OF  INTEREST:
Saint Louis University – Lectionary readings and commentary
Creighton University –  Daily Readings and Commentary
http://www.creighton.edu/CollaborativeMinistry/daily.html
Lector Preparation – notes for proclamation of the readings
Lector Resources – more notes for proclamation of the readings
http://www.lectorresources.com
ALSO: To the right, on the sidebar of this page, click on Today's Mass Readings.  This is the website of the US Catholic Bishops.  There you will find the daily readings, a section where you can click to hear someone read them for you AND at the end, you can sign up to have the readings automatically sent to your computer or smart phone!