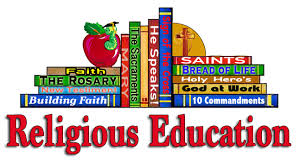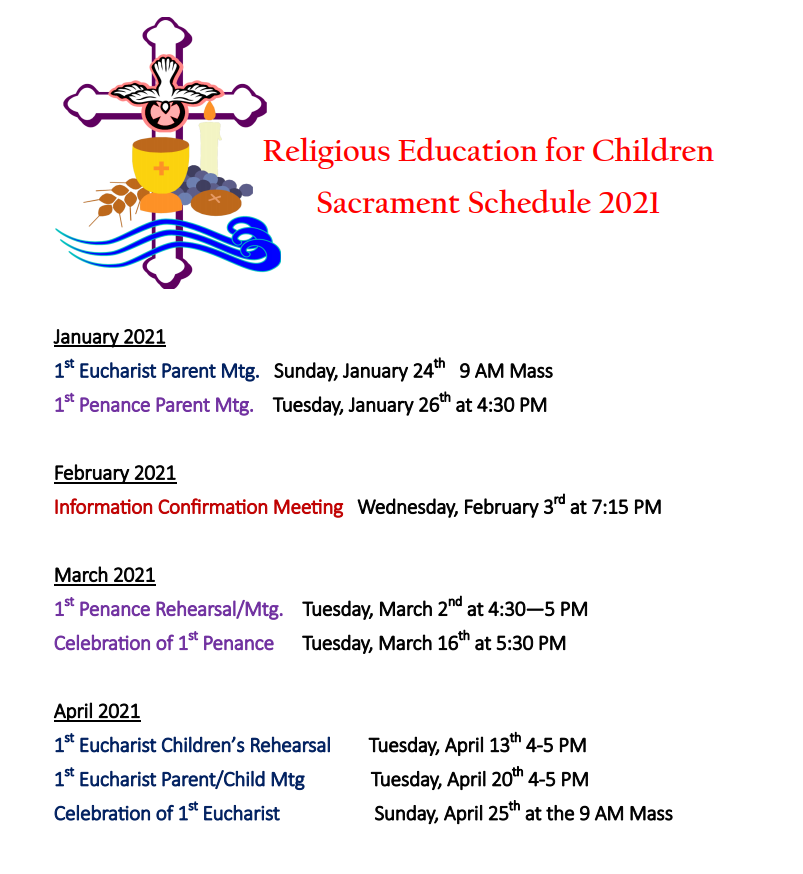 A Message from Lori Humenik, Director of Religious Education
Dear Families of our children:
Our First Sessions have been scheduled and we will begin on Tuesday, October 6th   for grades K-5 and Tuesday, October 7th for grades 6-8 
All of us are so looking forward to the return of our children, they bring great joy to us and that joy is so contagious.    
 So lets spread joy not the virus…LOL could not resist
  Jesus said it himself "Let the Children come to me"
So a couple things to get everyone informed and started…
ALL rooms will be sanitized prior to each session, temperatures will be taken upon entering the building, touchless hand sanitizers have been placed in each classroom as they enter the classroom, everyone will be required to wear a mask; adults and children.   Disinfectants for the classrooms have been purchased for catechists to keep surfaces clean.  Snacks will be purchased individually ex: lil bags of chips, cookies, fruit snacks etc.  Drinks will be pouches or boxes, individual bottled water.  WE are doing everything humanly possible to keep our children safe and healthy.  There will be more updates related to this matter as we near…arrival procedures, snack time and dismissal … stay tuned.

We are offering come back to the classroom and at Home Formation.  If you choose to do at Home Formation your child/ren lessons will be sent home weekly with instructions, materials, and returned weekly back to the assigned catechist and or Mrs. Humenik.  So when you decide to have your child/ren return to the classroom they will be on track with the curriculum.  WE are strongly encouraging our children who are in Sacramental Preparation year to come to the classroom.  If the parent decision is to stay at home we will do everything we can to assist and help you educate your child for the sacrament celebration.   For at home families we will need you to complete the registration form and fees will apply.   **please note that not registering for Classroom or at Home Formation will place your child in jeopardy for celebrating the sacraments, First Eucharist, First Penance and Confirmation.   
Due to Covid-19 procedures and guidelines, rising costs of resources and materials, we have had to raise our registration fee  This year it will be $100.00 PER FAMILY.  Please make checks payable to Holy Cross Catholic Church and accompany completed registration forms. 
As always love you all LOTS and looking forward to another great formation year and receiving lots of JOY.
Together with Christ,
Lori Humenik