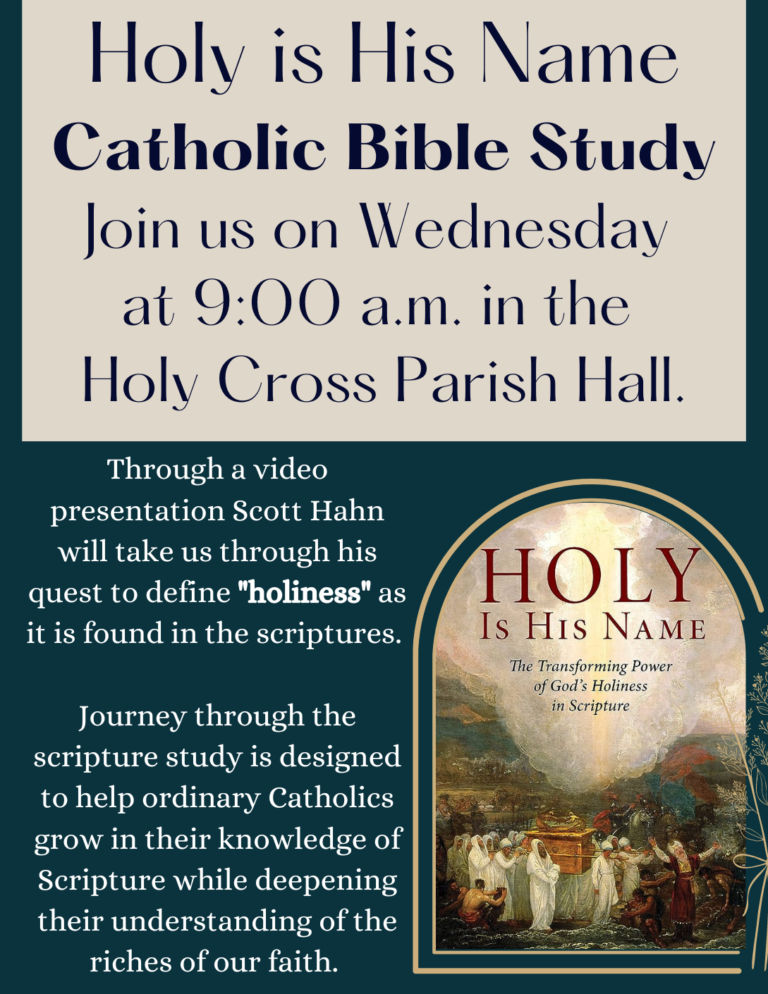 Catholic Bible Study
Holy is His Name
A video presentation from the St. Paul Center. 
Scott Hahn takes us through his quest to define "holiness" As it is found in the Scriptures. Tracing the meaning of holiness first through the Old Testament and then the New Testament. Scott Hahn will demonstrate for us how God gradually transmits His holiness to His people. Through creation, right worhsip, and more! He ultimately transforms them throught the sharing of his divine life. 
Journey through Scripture study is designed to help ordinary Catholics grow in their knowledge of Scripture while deepening their understanding of the riches of our faith. 
These Inspirational Videos will be presented at 9:00 a.m. in the Holy Cross Parish Hall