---
Statement from Bishop Barbarito on the Pandemic and on Racism:
---
Link to our LIVE-STREAMED MASS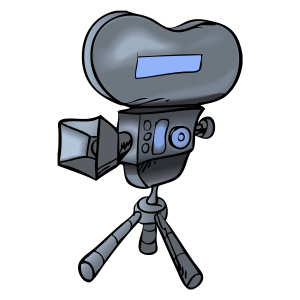 10:45 a.m.

Here is the link for:
The 13th Sunday in Ordinary time

June 28, 2020
Check back every week, because
the link will be different.
OR – you can subscribe to the channel here:
https://www.youtube.com/channel/UCGjMk6x36MadEz5PejSO6Cw
Simply click on Subscribe, then on Set Reminder
and you will be alerted when the live-stream will start.
  Permission to live – stream the music in this service was obtained from ONE LICENSE with license #735206-A. . All rights reserved.
---
Here is a link for an ONLINE RESOURCE for
Children's Liturgy of the Word:
https://litedliturgybrisbane.weebly.com/family-prayer-week-by-week.html/
---
ONLINE BOOK OF INTENTIONS

Post them here because the book in the church is no longer available.

We at Holy Cross will be pleased to pray for your intentions.
https://forms.gle/fbQ4PD5gGG257yRp9
---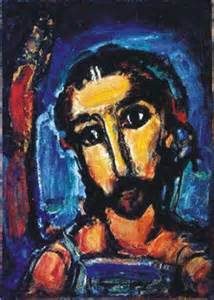 Stations of the Cross in time of Pandemic
The Dominican Sisters of Caldwell, New Jersey
https://caldwellop.org/wp-content/uploads/2020/04/Stations-of-the-Cross-For-Website.pdf
Click the arrows – top left – to advance
---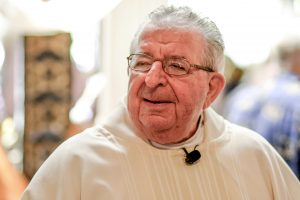 Father Murphy's Funeral Mass went very well…
…if you missed it, on June 5th,
you can still view the live-stream recording here:
https://www.youtube.com/watch?v=2Zdzrq-SKdM 
You can still access Fr. Murphy's access his obituary here:
Link to Strunk Funeral Home
Obituary, Guestbook and Condolences:
https://www.strunkfuneralhome.com/obituary/father-richard-murphy
---
GOOD NEWS !

Holy Cross has REOPENED

Click HERE for more information:
Please NOTE – CONFESSIONS continue at their usual time
Saturdays, 11:00 a.m. – 12:00 noon
---
Holy Cross Catholic Church welcomes our
New Pastor,
Fr. Thomas E. Barrett
---
During COVID-19,
Magnificat and Give Us This Day prayer editions
are available for free online:
Magnificat
http://us.magnificat.net/flipbook/HTML/index.php#!VVMjNCMyMDIwIzEzMzU5MjA3
Give us This Day
https://giveusthisday.org/Digital
More resources in the US Bishops link below…
---
 Pandemic LITANY

Prayer to the Blessed Virgin Mary
Prayer of Consecration Mary, Mother of the Church
---
Pope Francis' interview –
Fascinating, Powerful and Prayerful
https://www.commonwealmagazine.org/time-great-uncertainty?utm_source=Main+Reader+List&utm_campaign=589a8b8763-EMAIL_CAMPAIGN_2017_03_16_COPY_01&utm_medium=email&utm_term=0_407bf353a2-589a8b8763-92466965
---
Some Helpful MASS Links:
Diocese of Palm Beach weekly TV Mass:  
https://www.diocesepb.org/tv-mass
Bishop Robert Barron's SUNDAY MASS

https://www.wordonfire.org/daily-mass/
Livestream Mass from St. Patrick's Cathedral, New York 10:15am

https://saintpatrickscathedral.org/live
Mass from the Chapel of the University of Notre Dame, South Bend
http://catholictv.org/masses/notre-dame-mass
The Catholic Tradition of Spiritual Communion
https://www.dolr.org/article/those-unable-receive-eucharist-can-have-spiritual-communion
OTHER  PRAYER  RESOURCES
Pope Francis' Urbe et Orbe (City and the World) Blessing and prayer
in the face of the CORONAVIRUS
https://www.vaticannews.va/en/pope/news/2020-03/urbi-et-orbi-pope-coronavirus-prayer-blessing.html
Links to Other Masses and Prayer opportunities
From the USCC (US Bishops)
Online versions of print publications:
Give us this Day and Magnificat among others
http://www.usccb.org/about/communications/usccb-president-reflection-and-prayer-during-coronavirus.cfm
The GOD MINUTE – Fr. Ron Hoye CM (2020 Holy Cross Mission Priest)
https://directory.libsyn.com/shows/view/id/godminute
Pray the ROSARY with videos of all the mysteries
Liturgy of the Hours (Morning and Evening Prayer)
http://www.universalis.com/-700/today.htm
Stations of the Cross – Catholic Online
https://www.catholic.org/prayers/station.php
Bishop Barbarito's Prayer for Protection
Diocesan Prayer for God's Protection
Prayer in time of a Pandemic – Knights of Columbus
---
Welcome to the Parish of Holy Cross!
We are pleased to have you as new members and pray that you will find our parish to be a place where your life of faith will be nourished.
It is our belief that we are a warm and loving parish, trying to share fully our time, talents and treasure as good stewards, doing the work of the Lord. We hope that you will share your own special gifts with our community.
We offer you our support and prayers in all the joys, sorrows and struggles that come with being followers of Christ. I look forward to meeting you if we have not met and it would be very beneficial if you would introduce yourselves after Mass if I have not already had the pleasure. I hope Holy Cross Parish will always be of service to you.
Yours Sincerely,
Reverend Richard Murphy
Former Pastor
---
Go to the Parish Ministries tab then into ADULT EDUCATION for the link to FORMED.
Link to Pope Francis' Exhortation  Evangelii Gaudium November 24, 2013
http://www.vatican.va/holy_father/francesco/apost_exhortations/documents/papa-francesco_esortazione-ap_20131124_evangelii-gaudium_en.html
Link to Pope Francis' Encyclical on the Environment; Laudato Sii May 24, 2015

http://w2.vatican.va/content/francesco/en/encyclicals/documents/papa-francesco_20150524_enciclica-laudato-si.html
Link to Pope Francis' Apostolic Exhortation Amoris Laetitia March 19, 2016

papa-francesco_esortazione-ap_20160319_amoris-laetitia_en
Link to Pope Francis' Encyclical on the Environment; Gaudete et Exsultate March 19, 2018

https://www.americamagazine.org/sites/default/files/attachments/Gaudete%20et%20Exsultate.pdf
This is what the Lord asks of you: Only this:
To act justly, to love tenderly, to walk humbly with your God.
Micah 6:8