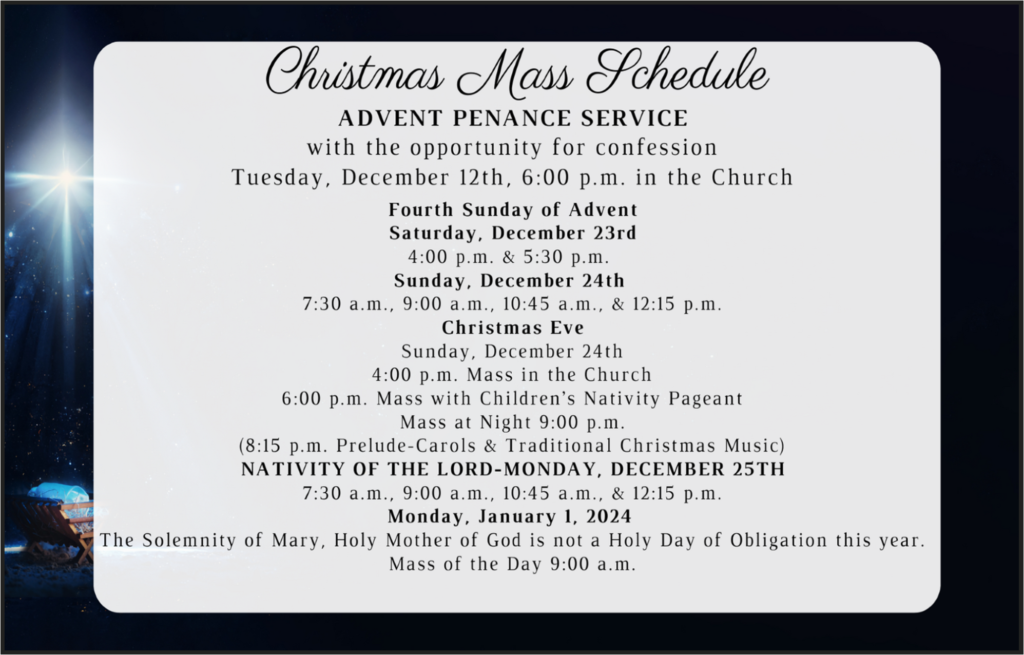 Link to our LIVE-STREAMED MASS
Here is the link for:
Second Sunday of Advent
Check back
every week
,
because
each link will be different.
OR – you can subscribe to the channel here:
 https://www.youtube.com/c/HolyCrossCatholicChurch
Simply click on Subscribe, then on Set Reminder
and you will be alerted when the live-stream will start.
  Permission to live – stream the music in this service was obtained from ONE LICENSE with license #735206-A. . All rights reserved.
Please watch the below video for the Diocesan Services Appeal 2023
Dear Parishioners, 
Welcome to the Parish of Holy Cross!  We are pleased to have you as new members and pray that you will find our parish to be a place where your life of faith will be nourished. 
It is our belief that we are a warm and loving parish, trying to share fully our time, talents and treasure as good stewards, doing the work of the Lord.  We hope that you will share your own special gifts with our community. 
We offer you our support and prayers in all the joys, sorrows and struggles that come with being followers of Christ.  I look forward to meeting you if we have not met and it would be very beneficial if you would introduce yourselves after Mass if I have not already had the pleasure.  I hope Holy Cross Parish will always be of service to you. 
Yours Sincerely, 
Rev. Thomas E. Barrett
Pastor