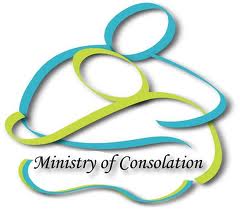 The Ministry of Consolation is comprised of Holy Cross Parishioners who volunteer throughout the year at Funeral Liturgies and the annual Mass of Consolation.  They act as greeters for the Funeral liturgies and assist the families with receptions on the veranda following the liturgy.
In the month of November we celebrate a Mass of Consolation.  At this Mass we remember all those who have died in the past year.  We honor their memory in a special presentation of their names in the sanctuary.  We also read their names during the Mass and then continue the celebration with a reception on the veranda following the Mass.
If you are interested in being a part of this ministry or would like more information, contact Lori Humenik, Family Life Coordinator (231-0671).