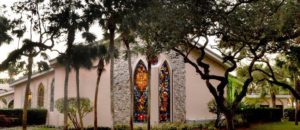 Holy Cross Women's Guild
When the Diocese of Orlando established Holy Cross Church in 1981, the Holy Cross Women's Guild followed soon thereafter.  Since its inception, the Guild has offered all women of the parish opportunities for service to those in need and activities that foster spiritual growth and education.  Most importantly, as you can see below, the Guild is a hub where members can enjoy faith, fun and fellowship…
Fun was had by all at the annual Holy Cross Women's Guild Christmas Luncheon!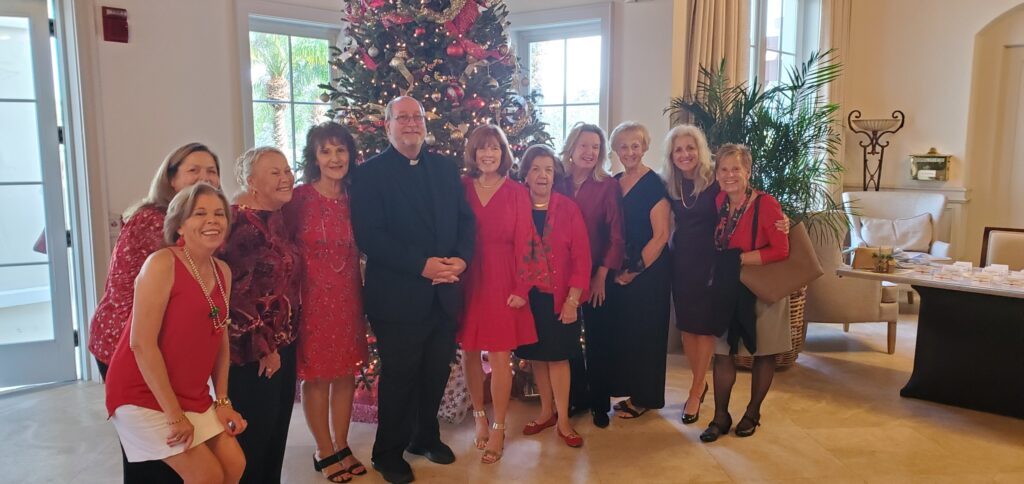 Come and join us for: Faith, Fun and Fellowship
Guild meetings run October thru May.
They occur on the Second Monday of each month.
We begin with Mass in the Daily Chapel of the Church starting at 9:30 a.m.

The meeting or activity follows, either in Holy Cross Parish Hall or in an area clubhouse.

To join, fill out the membership form (see link below).  Annual dues are $20.00. 
See also the questionnaire in the same link
"I really enjoy the fellowship I have with the other women at the Guild, especially when we share our faith together."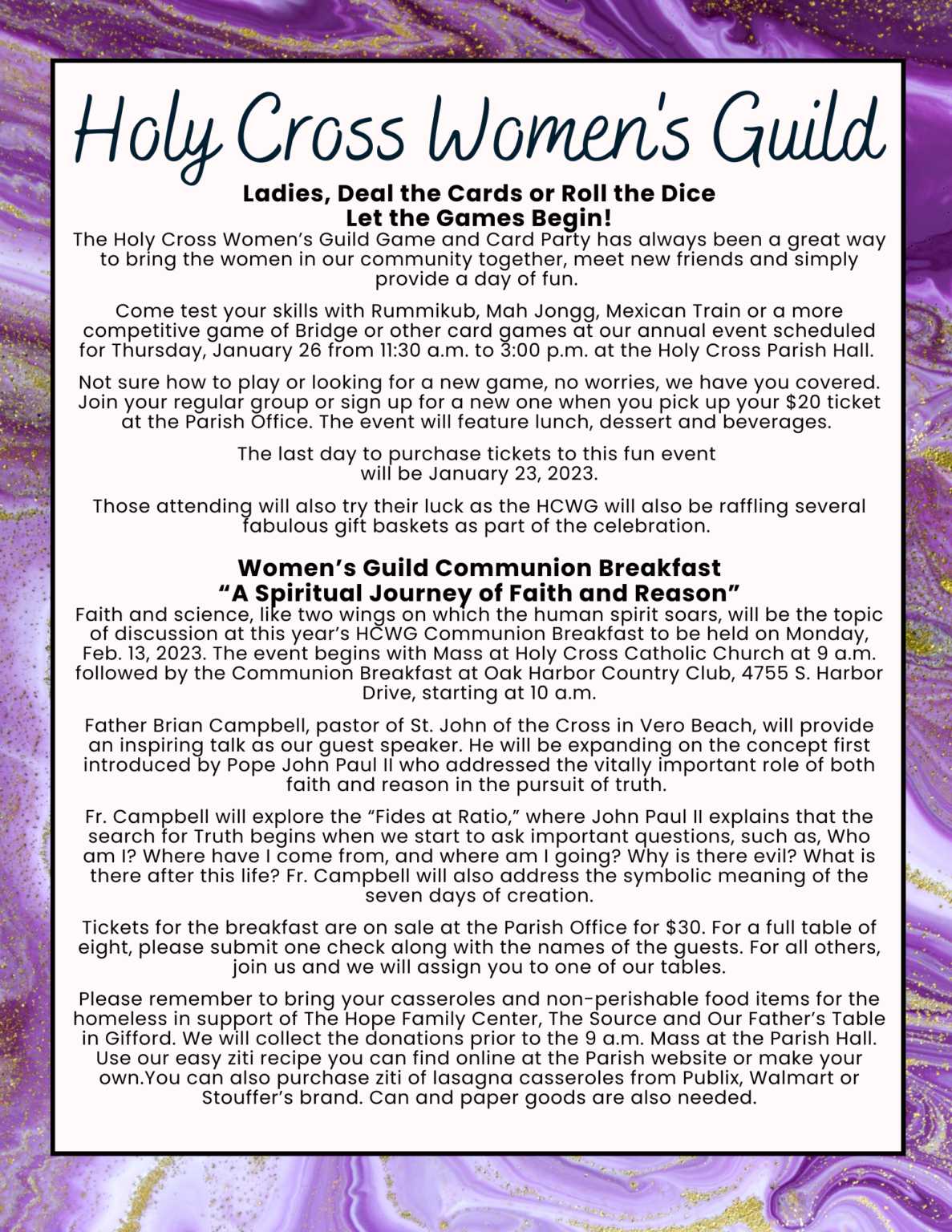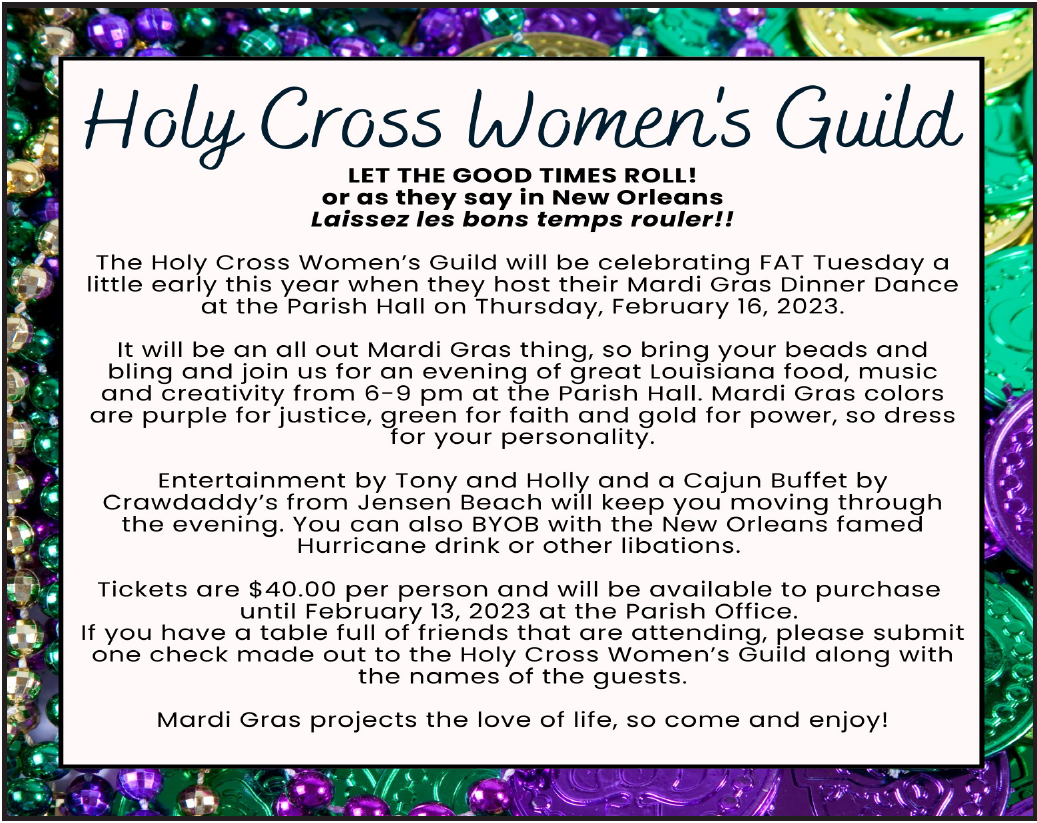 "The Guild has brought me a lot of great friendships over the years. It is a good place for people new to the parish to meet and make friends."
"I joined at a newcomers' luncheon and promptly became Spirituality Chairperson! Don't be afraid to jump right in! I have met wonderful people who are not just members - they are now my friends, who have given me and other guild members, faith-filled support in various struggles in life."